Hello, my name is thepoisoner (aka Alan Frontbottom).

I was born in the town of Flippetytip at the age of 4.

I have always been different from other people (especially children) due to the fact that I am part canine and I have a strange fear of the North.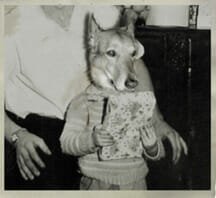 Pictured above is me at my 5th Birthday Party with my Mother


Mother doesn't have a dog's head and neither do I have a Father.
I have 1 brother called Dano, a sister called Jackayinnit, and one friend.
He is called Alan.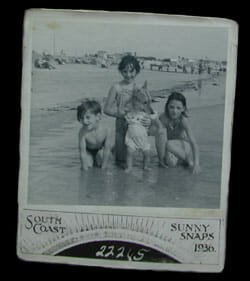 From left to right – Dano, Alan, Me (I am the eldest), Dick Turpin


My childhood was rather sad as I was often bullied by other children due to my 'differences'.
Sometimes I would wear a cardboard Batman Mask, but this would often result in bricks being thrown at my head by the children from the Caravan Site, and then Mother would have to rub butter into my fur.


It was then that I had the illuminating idea of burning them.



The bonfire of the Gypsy Infants  
Of course I was always asked to play alone. Sometimes my sister and Dano would let me play within sight of them as a Sunday treat.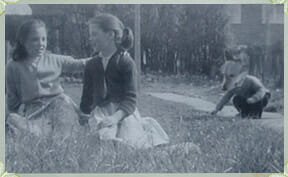 The three of us playing nicely together  
Sometimes I would trick them all by lapping custard.
They didn't know that I didn't like custard.
By the time I reached the age of eleventeen-and-thruppence it was decided that I should marry.
Off I went into town to by all the stout things required.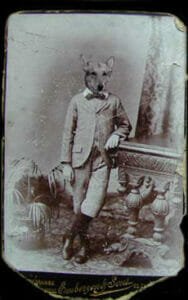 10 Minutes to go…